Get To Know Chef Cesar Pinacho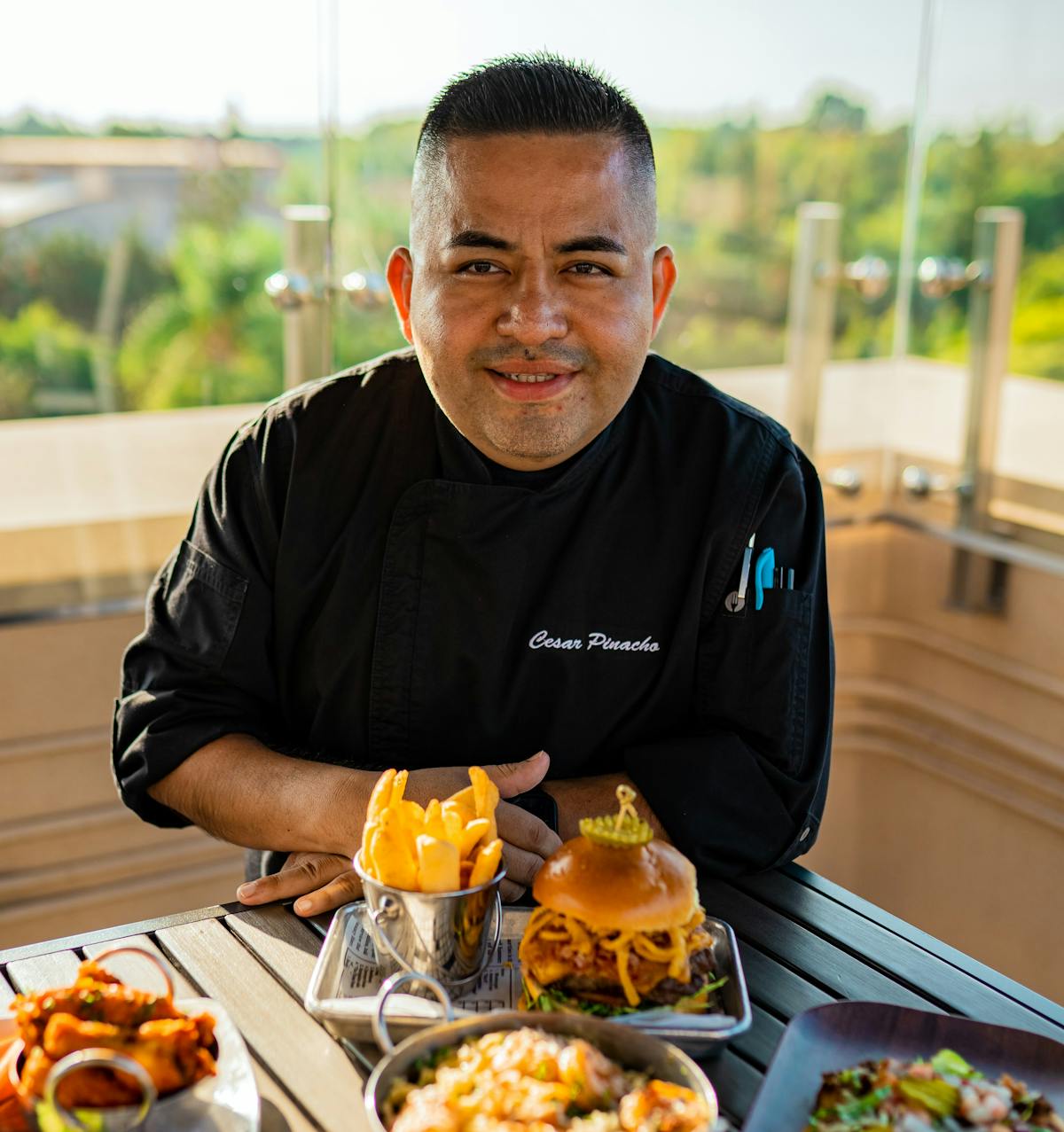 Executive Chef Cesar Pinacho is the mastermind behind the inspired American Traditional menu and we recently had the opportunity to sit down with him and get to know him a bit better:
Q: What inspires you when writing recipes?
A: Keeping up with the latest food trends, dining out, and reading books by my favorite Chef, Chef Auguste Scoffier.
Q: What is always in your fridge?
A: Basil, lemon, and butter. Basil elevates flavors, lemon creates a balance of flavors, and butter (although considered to be under-rated for many Chef's) is a very important ingredient I use to help finish off a lot of my sauces and dishes.
Q: On a night where you stay in at home, what is your go – to meal to make?
A: Anything with seafood! It's versatile and lends itself to a lot of flavors.
Q: What is one ingredient that you could not live without?
A: I enjoy cooking with pretty much every ingredient, we are in a world of flavor, but it would be disrespectful not to have garlic, spices, and kosher salt. Of course, as always, my Pepper Mill is never far off from when I cook.
Q: What is your favorite menu item at The FIFTH?
A: I am a fan of all our menu items of course, but without hesitation, the Drunken Donuts is my all-time favorite! You can enjoy them at any time of the day, they always seem to pick me up and taste so good. What could be better than donuts and tequila!?