Meet Chef Christopher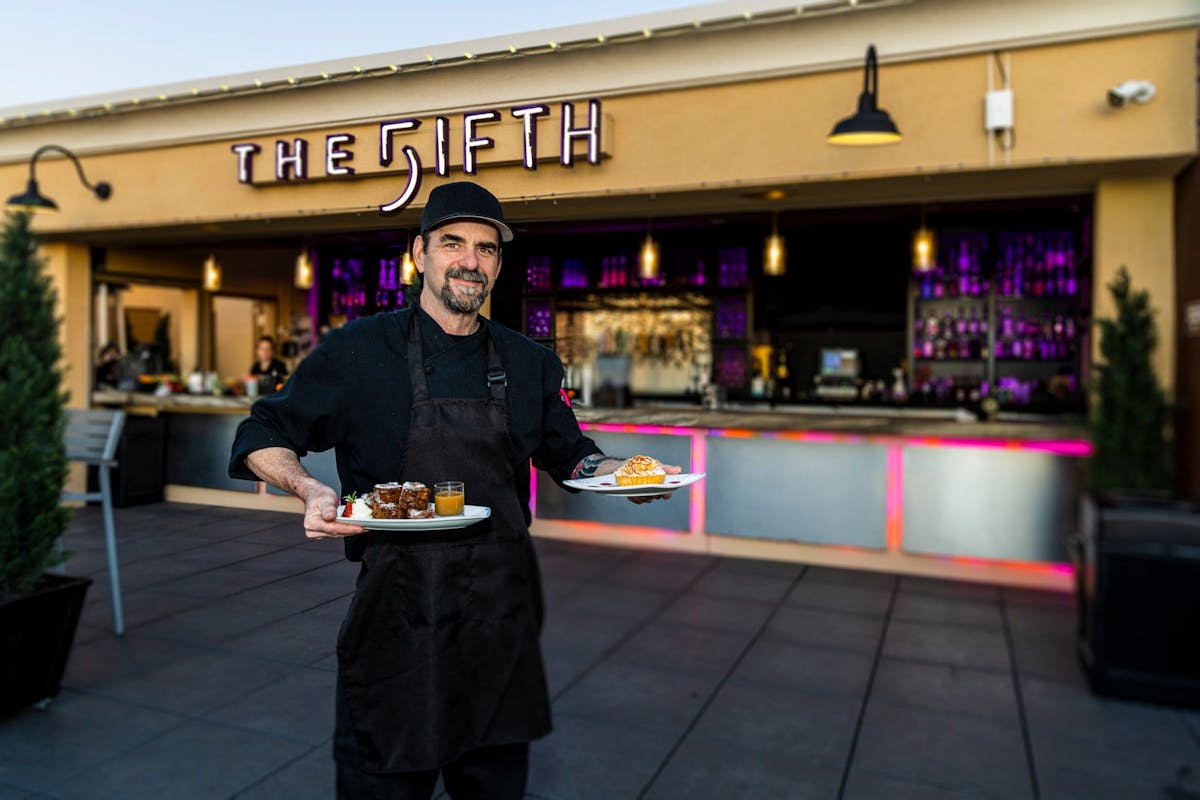 The FIFTH would like to formally introduce the new mastermind behind our kitchen, Chef Christopher! We had the opportunity to sit down and get to know him, learn more about Chef:
Q: What inspired you to become a chef?
A: I grew up with a couple of amazing Chefs in my family and found an early love of flavors and
fascination with food. I started cooking at the age of ten.
Q: How long have you been a chef?
A: I've been a chef for over three decades.
Q: What is your favorite thing to cook at home?
A: I love to experiment and explore new foods, cuisines, and cooking styles.
Lately, I've been working on perfecting my Thai BBQ recipes. I even made a fire pit to traditionally prepare my recipes.
Q: What ingredient could you not live without?
A: I could not live without onions.
Q: What is your favorite menu item here at The FIFTH?
A: My current favorite FIFTH item is the Chorizo Mac N Cheese, yum!
Q: What items are always in your fridge at home?
A: You will always find lots of fresh veggies in my fridge and cilantro!
Q: What is your favorite thing about cooking?
A: My favorite thing about cooking is being able to share my passion for flavor and
culinary exploration.
Q: What do you hope guests experience when dining at The FIFTH?
A: I believe that great food should have an emotional impact and leave a lasting impression. My hope is to always exceed expectations and always WOW our guests.