Summer Nights and Disney® Skies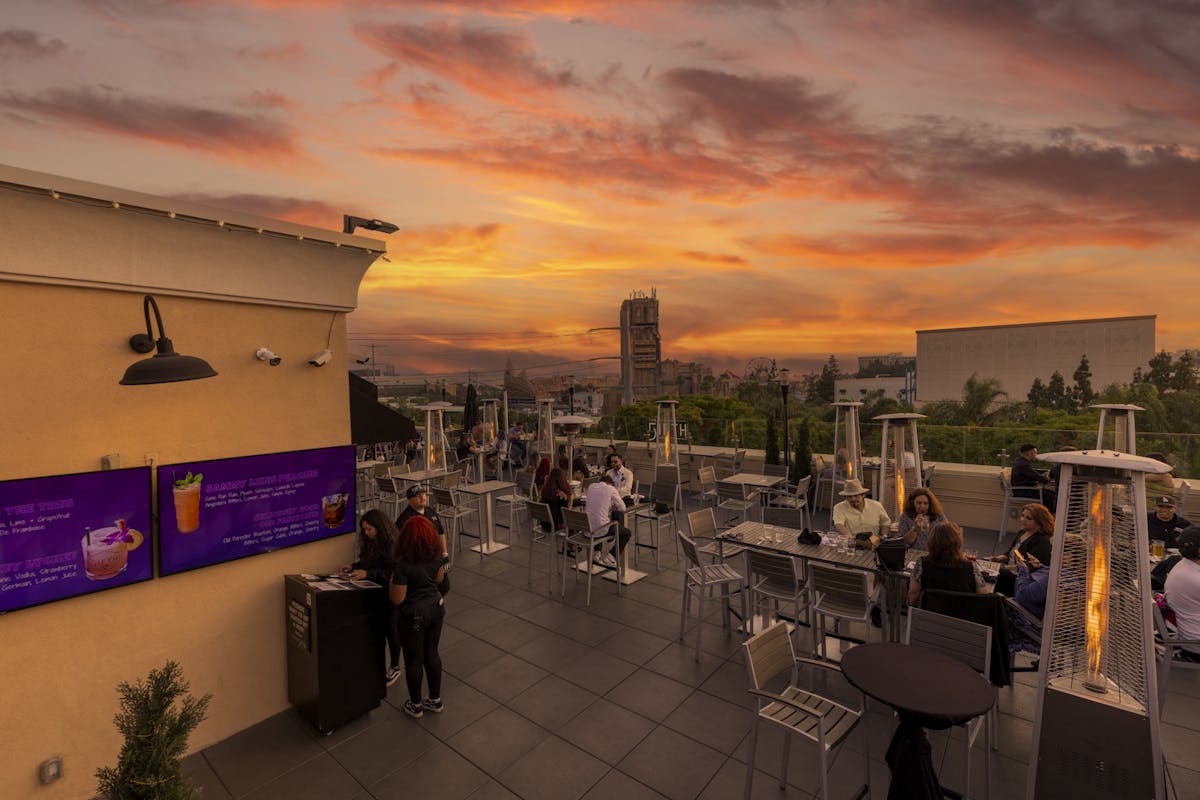 Kick start your summer with a rooftop dining experience in Anaheim, California! Located directly across the street from the Disneyland® Resort, The FIFTH is an open-air Rooftop Restaurant & Bar perfect for friends and family to gather this summer. Featuring hand-crafted cocktails, delicious eats, and stunning rooftop views!
For a limited-time only, enjoy a complimentary summer floatie with a purchase of a seasonal cocktail! These summer favorites are perfect for a hot day and specially crafted by our very own bar team!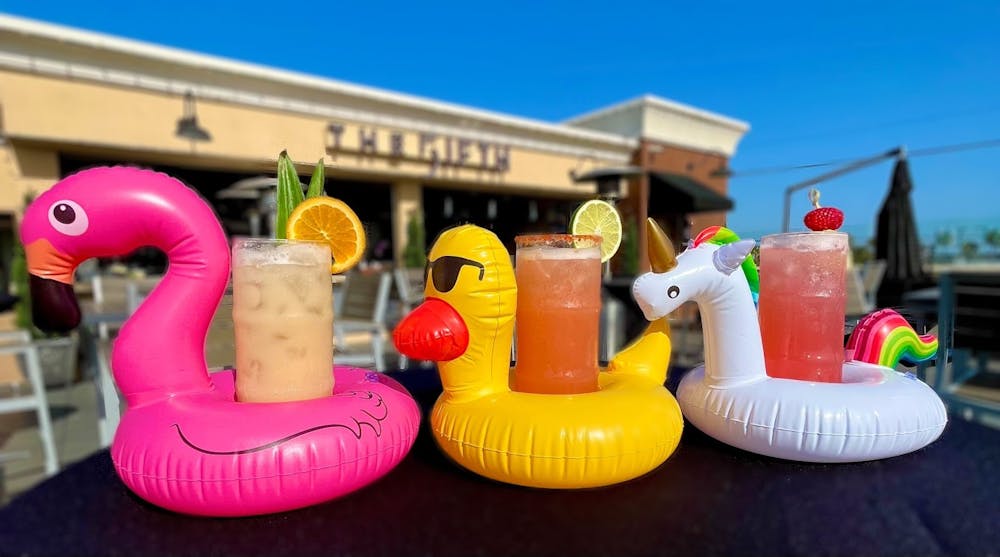 Seasonal Cocktails Include:
Have Had Bitter Days
Mount Gay Black Barrel Rum, Angostura Bitters, Lime Juice, Grapefruit Juice, Simple Syrup, Prosecco
Vacation Vibes
Fords Gin, Lemon Juice, Agave, POG Juice, Coconut cream
I Know What You Did Last Summer
Stolichnaya Raspberry, Peach Schnapps, Lemon Juice, Simple Syrup, Strawberry
Peaches & Cream
Botanist Gin, Peach Schnapps, Peach Nectar, Lemon Juice, Simple Syrup, Heavy Cream
Havana Nights
Flor De Cana White Rum, Pear Nectar, Grapefruit Juice, Lime Juice, Simple Syrup, Mint
Attitude Adjustment
Herradura Silver Tequila, Peach Schnapps, Lemon Juice, Passion Fruit, Strawberry, Simple Syrup
End your magical evening with Disneyland®'s firework skies starting at 9:30PM. *Be sure to check Disneyland®'s schedule to confirm times before your visit. Fireworks are subject to weather conditions.
Make a reservation directly through our Yelp page, book here!